Railing Options

Rethink The Rail.
NEVER A BARRIER TO YOUR VISION
Fortress® is one of the strongest brands in the railing industry because we always push to the leading-edge. From commercial, code tested products to diverse residential styles, Fortress is a category creator. It's evident in our complete line of railing solutions for Outdurable Living®.
Our collection of products is built on the strength of more than 40 years of innovation. We give you endless options, custom solutions and unparalleled support. So whether you're looking for aluminum, iron or a different aesthetic entirely, you can feel secure in your choice. With Fortress, your imagination won't be boxed in.
We stock Fortress Fe26 in "Black Sand" but are able to get other colors and styles via special order.
A RAIL FOR ALL
| | MATERIAL | APPLICATION | WARRANTY |
| --- | --- | --- | --- |
| FortressCable H-Series | Cable (Horizontal) | Residential or Commercial | 15-Year Limited Manufacturer |
| FortressCable V-Series | Cable (Vertical) | Residential or Commercial | 15-Year Limited Manufacturer |
| Fe26 | Steel | Residential | 15-Year Limited Manufacturer |
| Fe26 PLUS | Steel | Commercial | 10-Year Limited Manufacturer |
| Al13 | Aluminum | Residential or Commercial | Lifetime Limited Manufacturer |
| Al13 HOME™ | Aluminum | Residential | Lifetime Limited Manufacturer |
| Pure View™ | Glass | Residential or Commercial | Lifetime Limited Manufacturer |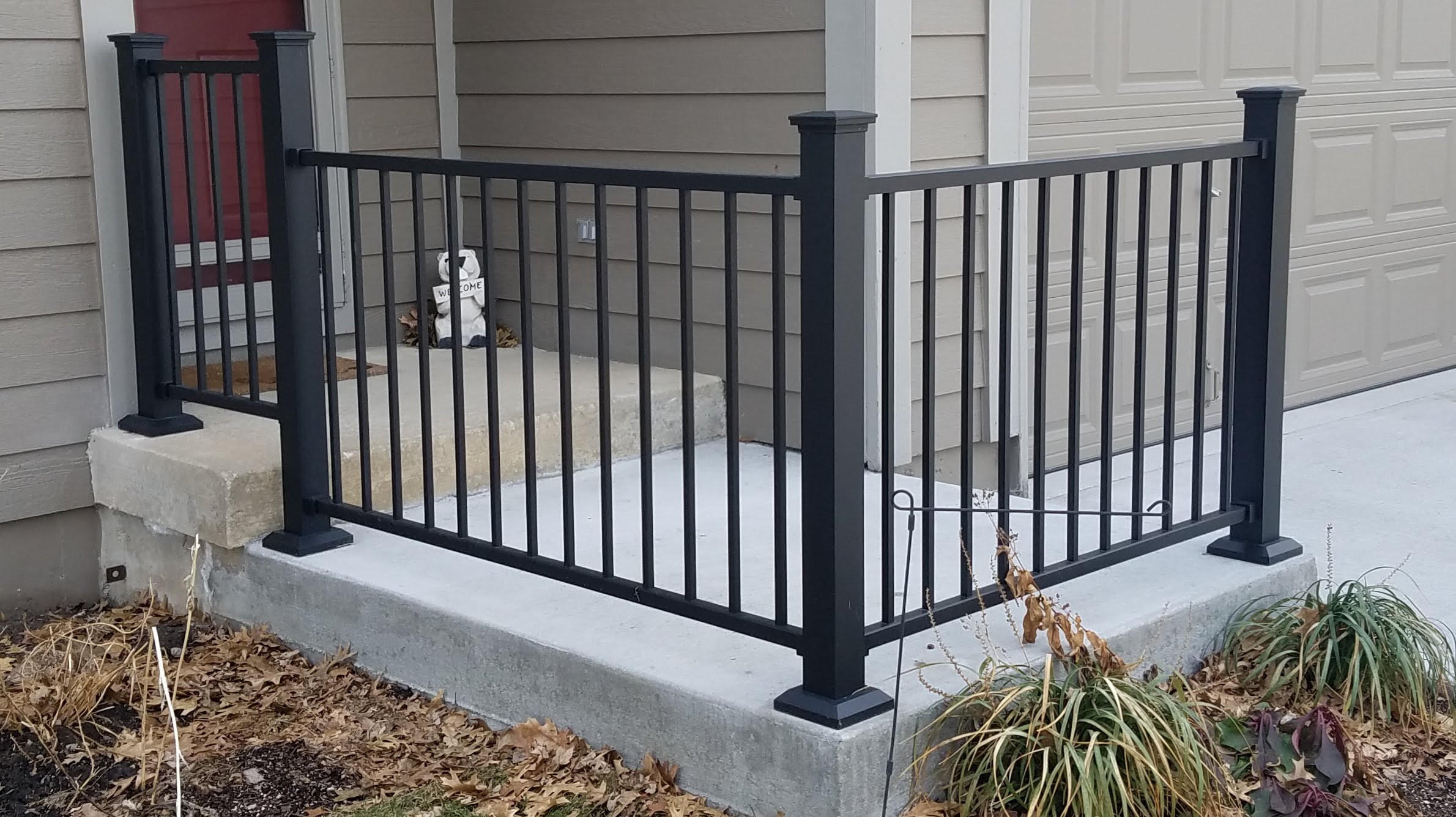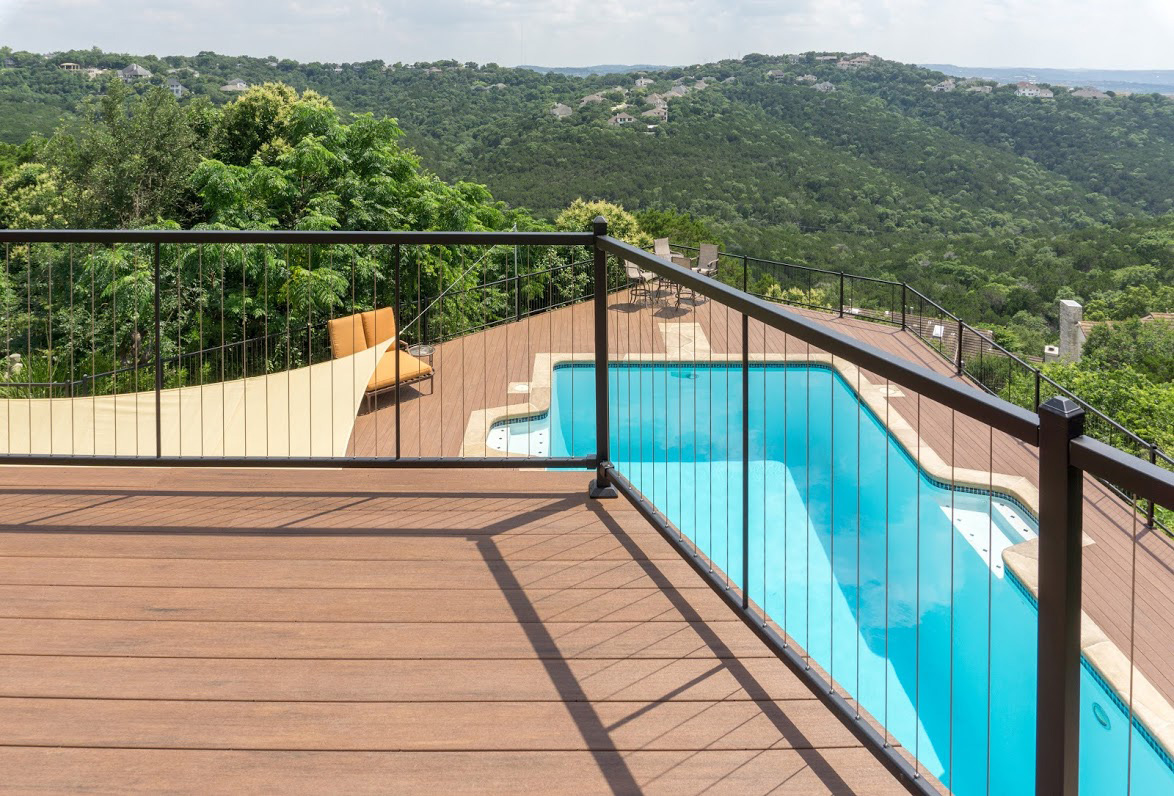 _________________________________________________________________________________________________________________________________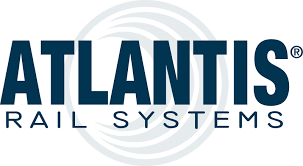 ATLANTIS RAIL CABLE RAILING SYSTEMS FOR DECKS, BALCONIES + STAIRS
Atlantis Rail offers a complete line of stainless steel cable railing systems. This innovative collection of low maintenance railings offers unobstructed views capable of fitting any indoor or outdoor, commercial or residential design. Our railing systems have been designed for assembly using a collection of patented railing fittings and components to allow for the delivery of turn key stainless steel railing systems at a low cost. Atlantis Rail designs and manufactures stainless steel railing systems to client specifications, making it ideal for all applications by offering a complete line of deck railing systems and components to suit every need.
At Adobe Lumber we stock RailEasy product from Atlantis Rail Systems. Their RailEasy™ Cable Railing System is based on their patented cable rail fittings. This collection of innovative components can be utilized to install cable railing in almost any situation. Stairs, angles and long runs are made easy with RailEasy™. You can handle any cable railing job with this DIY friendly system. Enjoy years of low maintenance and unobstructed views, indoor or outdoor. 3D assembly instructions for the RailEasy™ Cable Railing System are available on the BILT app. Visit your app store to download the BILT app for free. This app can be used on both Apple and Android devices. The RailEasy™ Cable Railing System will show your view like you never imagined. You make the choice of materials to use for the cable rail frame and let their DIY cable railing components do the rest. RailEasy™ is the perfect option for any indoor or outdoor project.
Special Order options include;
The Nautilus System Cable Railing System combines the modern look of stainless steel cable railing with the low maintenance quality of a highly polished or brushed top rail and optional bottom rail.
Our SunRail™ Cable Railing System offers the highest quality cable railing in a easy to install system.
The Spectrum System is an easy to use, universal cable guard railing product. It utilizes fascia or surface mounted square posts and a variety of cable infill options.
The NOVA II System features powder-coated aluminum posts, handrails and foot rails and horizontal cable infill.
The NOVA Nautilus System features powder-coated aluminum posts, stainless steel rails and horizontal cable infill.
The HandiSwage™ System is an easy to use cable railing product utilizing fittings that are an adaption of traditional swage fittings.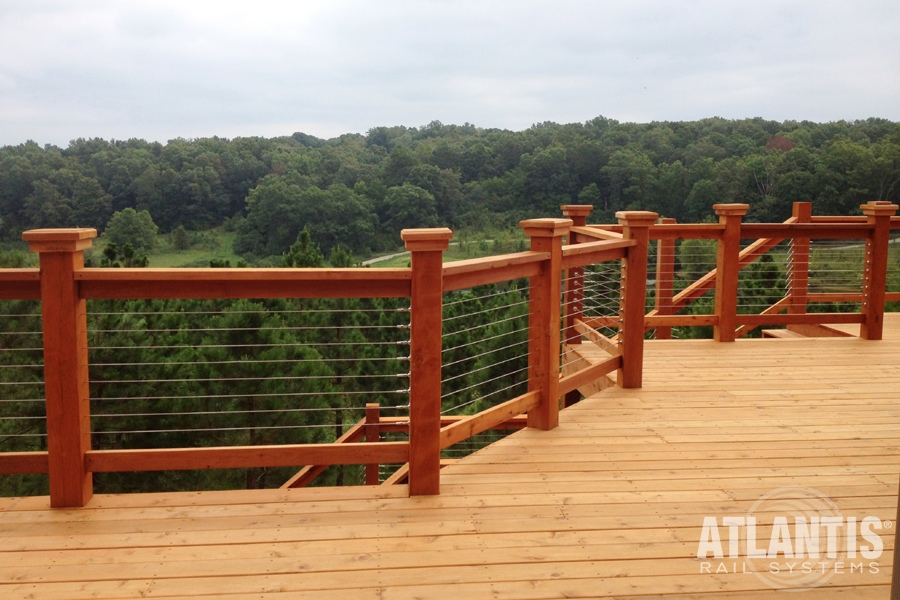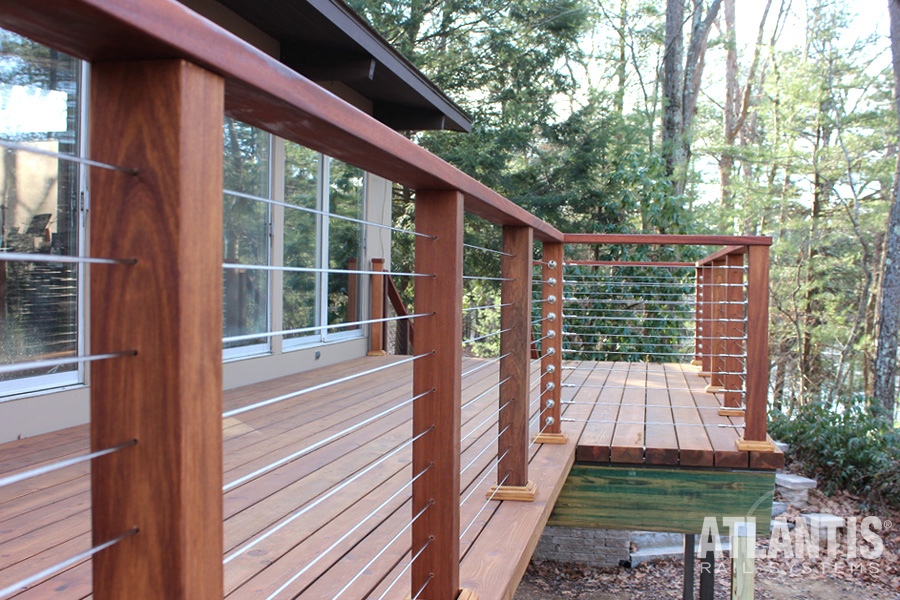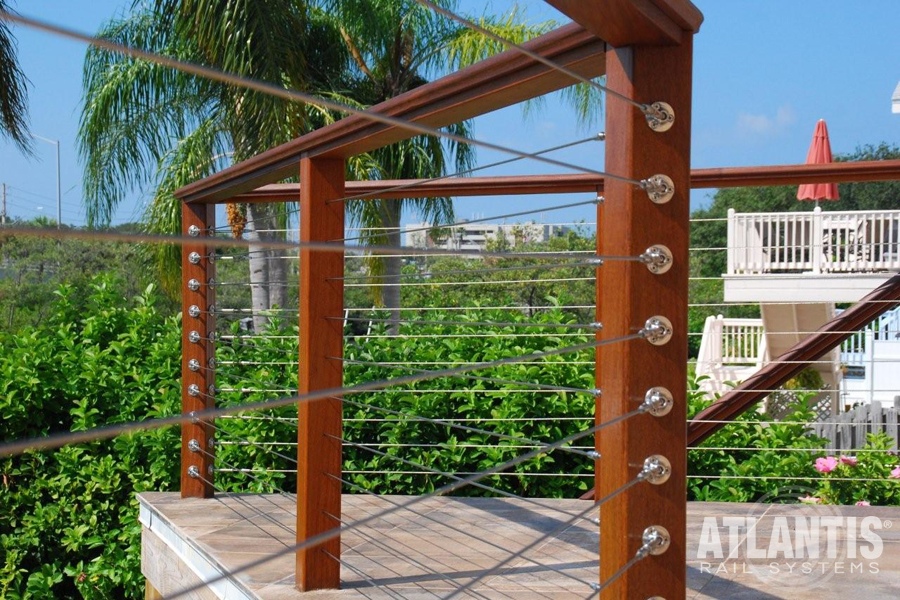 ______________________________________________________________________________________________________________________________

Engineered for safety and designed for beauty, TimberTech railing is easily customizable to fit your style. Strong, secure, and artful—put the finishing touch on your outdoor masterpiece. Limited 25 year warranties.
Metal Railing Systems
Impression Rail
Maintain sleek sightlines with this aluminum rail featuring a narrow, minimalist profile. Made of durable, long-lasting aluminum, this railing system has a clean, minimalist design and offers unobstructed views. Bring the look of classic cast iron to your outdoor living space. Available in Black or Bronze. Aluminum, rectangular balusters only.
Impression Rail Express
This pre-assembled, aluminum panel rail system offers three top rail options and a sleek overall design profile while remaining secure, durable, and strong. Secured with hidden fasteners, this aluminum rail boasts a wider top and a sleek design. Available in White, Black or Dark Bronze. Infill options; Aluminum, rectangular baluster with or without open mid-rail. Glass channel kit with or without open mid-rail. Glass slats kit with or without open mid-rail.
Builder Rail
A bold, modern composite rail that delivers clean lines and uses a deck board as the top rail for a cohesive look with your deck. Achieve a dramatic look at a value-conscious price point with affordable metal infills. Avaiable in Classic Black or Tradtional Walnut. Infill options are Classic Black metal balusters, and white or black glass channel.
Classic Composite Series
The Classic Composite Series is a simple system with endless design options to complement your home. Choose from five top rails and multiple infill options for a customized look to suit your style. You can't go wrong with this long-lasting, beautiful railing.
PREMIER RAILING - Historic beauty meets modern technology in this classic rail boasting superior strength. 
CONTEMPORARY RAIL - Bring a linear, high-style look with a low-maintenance sensibility to your deck. 
TRADEMARK RAIL - Gently rounded contours comfortably fit the hand and subtly finish to frame your deck.
RADIANCERAIL - With its subtly sculpted top and curved edging, this railing is beautiful and functional.
RADIANCERAIL EXPRESS - Designed to combine the look and feel of real painted wood with fast and easy installation.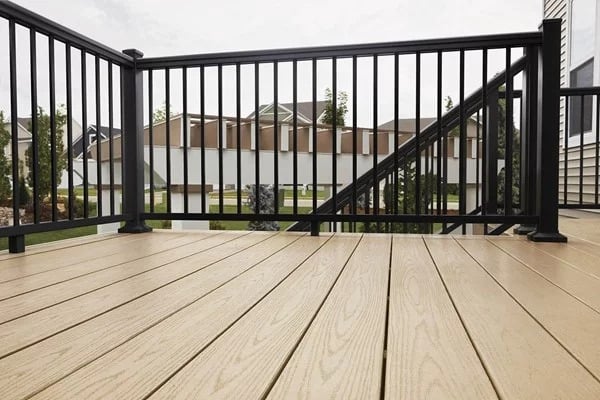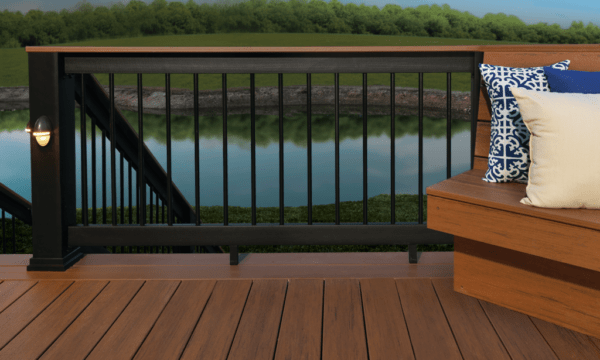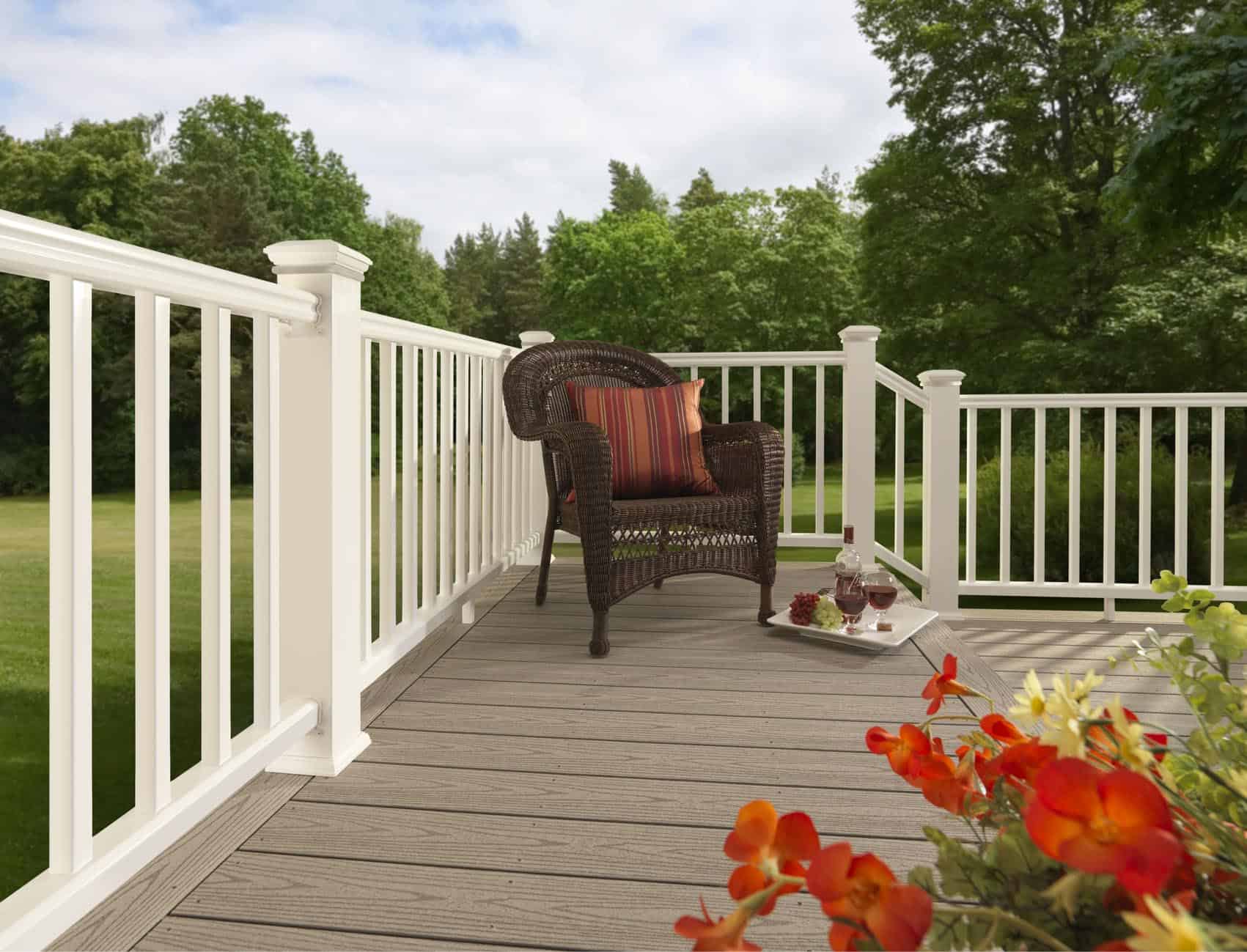 ___________________________________________________________________________________________________________________________________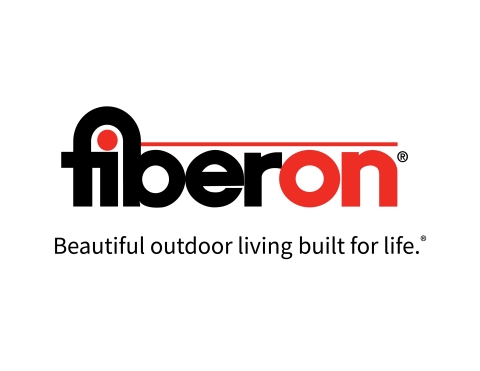 Take your outdoor space from okay to outstanding.
HavenView CountrySide -
From its understated satin finish to its clever sub-rail reinforcement, HavenView CountrySide railing is the ideal balance of beauty and strength. The sculpted top rail imparts a touch of sophistication. Three color choices and two baluster infill options create multiple design options. The smart composite construction and protective bonded cap layer were engineered for performance and longevity.
Refined satin finish adds elegance.
Composite construction ensures lasting durability.
Reinforced top rail provides a strong, sturdy feel.
Hidden hardware gives a clean look.
Compatible with ADA handrail system, available via special order.
Limited 25 year warranty.
Available in Tranquil White, Serene Black, and Simply Brown.
HavenView CitySide -
The sleek, minimalist design of HavenView CitySide railing maximizes the view beyond your deck or porch, while the durable, long-lasting aluminum construction minimizes maintenance time and expense. Engineered with a pre-punched bottom rail for ease of install, this lightweight railing solution delivers on reliability, beauty and performance.
Clean lines and contemporary styling work with any architecture.
Pre-punched bottom rail enables faster baluster installation.
Premium powder-coated aluminum.
No exposed welds or cuts help prevent injuries.
Posts feature integral bracketing, providing a clean appearance and reducing installation time.
Available in 36-in. and 42-in. installed heights.
Limited 25 year warranty.
Available in Matte Black.
Brio Rhythm -
Discover a flat, drink-friendly railing system made from a sturdy, low-maintenance composite. Fiberon® Brio Rhythm railing is ideal for outdoor entertaining. Available in three essential colors including Tranquil White, Simply Brown and Serene Black, Brio Rhythm railing is designed to complement all Fiberon decking.
Brio Rhythm railing can be customized to complement your home. Choose your railing color, baluster color and baluster height to create a look that showcases your personal style.
Brio Rhythm railing is easy to clean and does not need to be stained or painted.
Multiple size options and ADA Compliant Handrail System available to accommodate any project.
Easy to assemble and install.
Made of low-maintenance PVC composite.
Limited 25 year warranty.
Available in Tranquil White, Serene Black, and Simply Brown.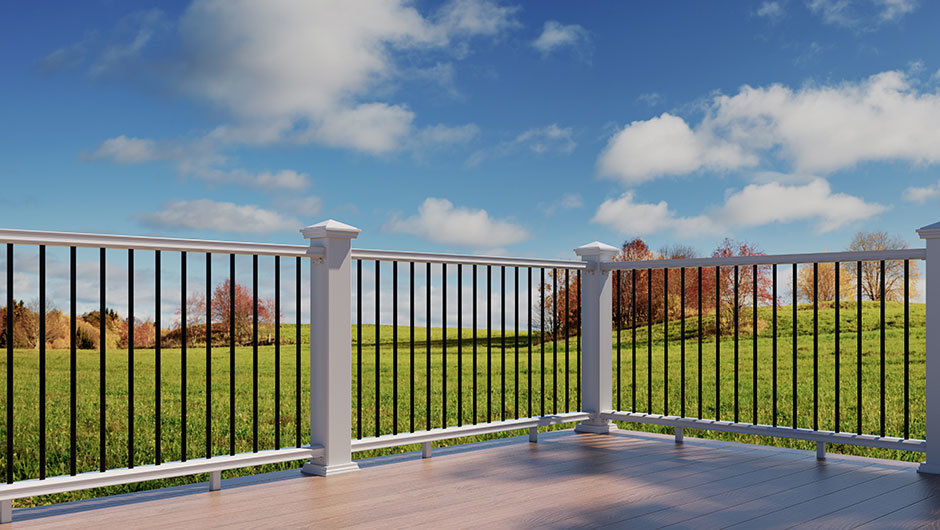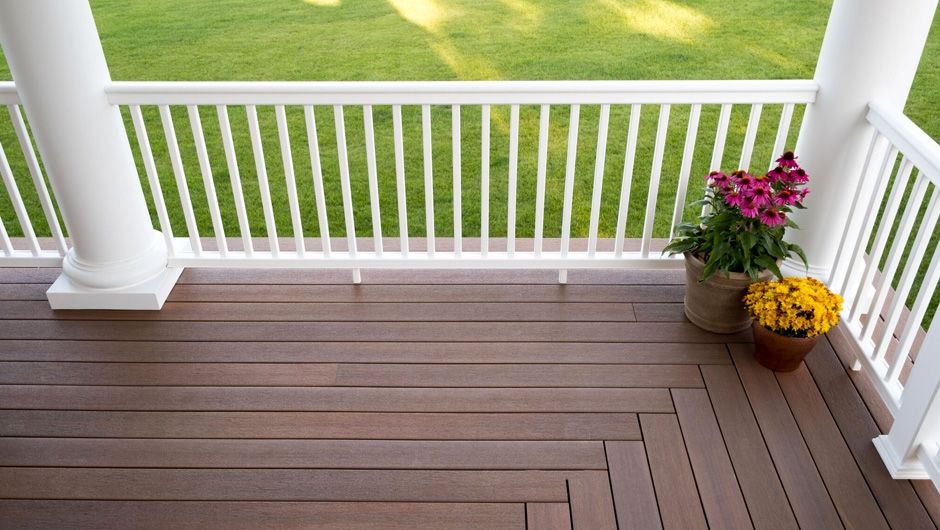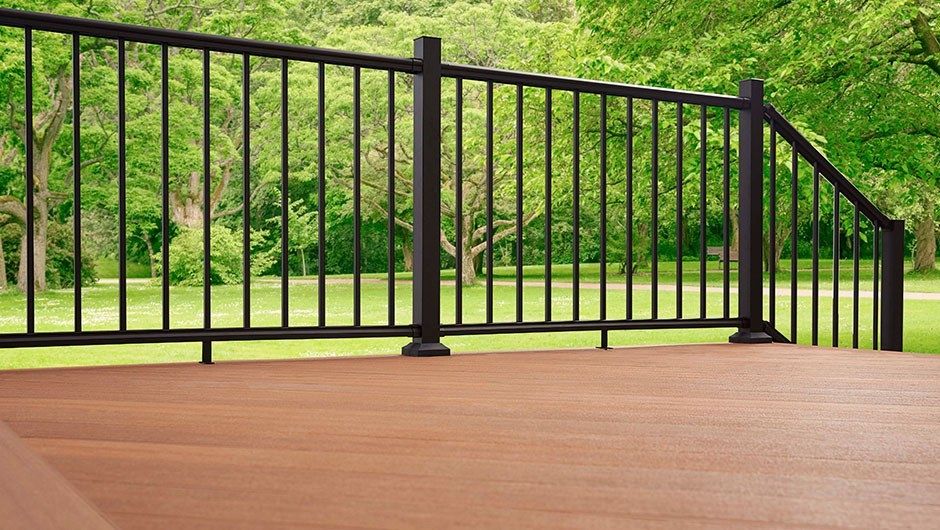 ___________________________________________________________________________________________________________________________________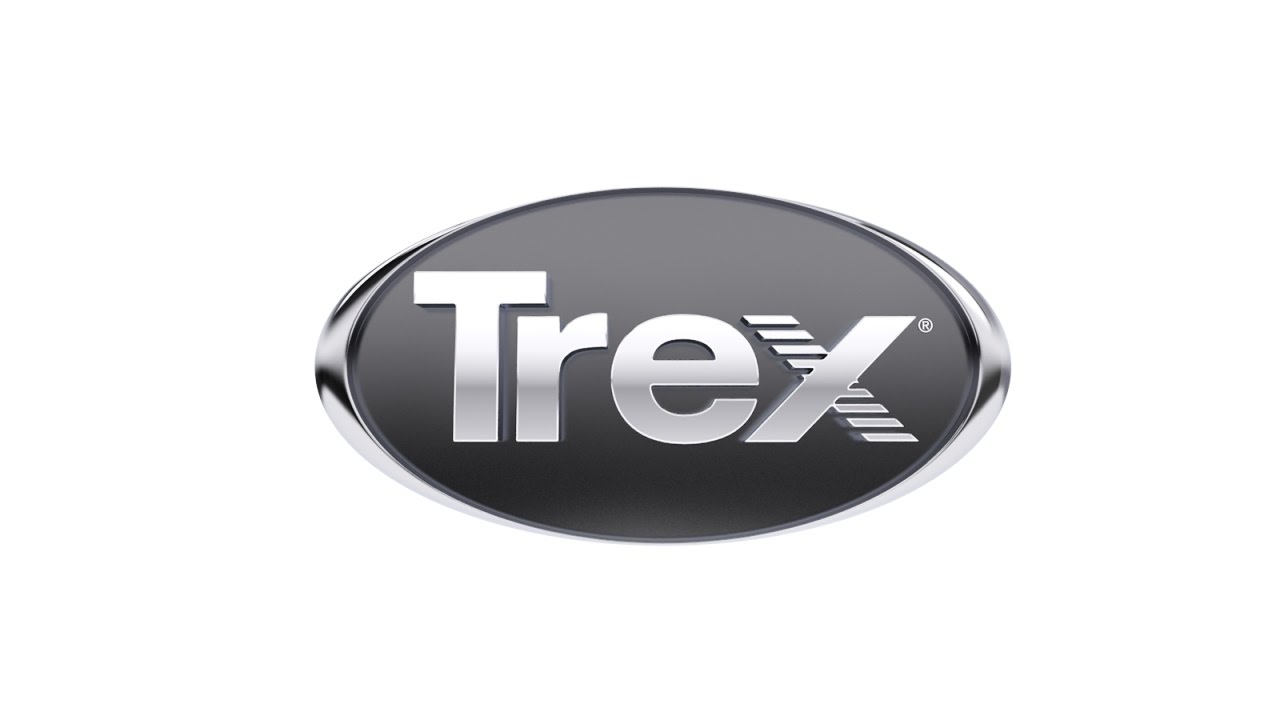 MAKE THE TREX® DECISION THAT'S RIGHT FOR YOU.™
Three tiers of premium composite and aluminum deck and porch railing provide low-maintenance options for all tastes and budgets.
TREX SIGNATURE RAILING - A CUSTOMIZED COMPLEMENT TO MODERN DECKING.
Effortless style, exceptional strength—that's Trex Signature® Railing.
Durable and design-minded, our powder-coated aluminum railing can be customized to suit any style. A glass infill keeps things clean and contemporary, while mesh or rod railing lends an industrial edge.
Available in a selection of elegant neutrals and backed with the stability only aluminum railing offers, along with Trex's 25-year limited warranty.
Choose from round or square balusters for classic appeal. Got a great view? Consider curving your rails to mimic the sweeps of garden below. And entertainers, take note: wide, beverage-ready cocktail railing may just be the ideal choice for you.
Limited 25 year warranty.
TREX TRANSCEND RAILING - TIMELESS DESIGN YOU CAN TRUST - AND TAILOR.
No other Trex railing line offers the freedom to mix and match infill and rails like Trex Transcend. As strong and sturdy as its namesake decking, Transcend puts every color combination within reach. Get style-specific or eliminate the guesswork with pre-designed kits.
This composite railing won't rot, warp, peel or splinter (which trumps sanding row after row of wooden balusters any day),and it never needs painting or staining. Ever.
Limited 25 year warranty.
TREX SELECT RAILING - STREAMLINED AND SIMPLE
Trex's affordable railing line offers an easy installation process that's perfect for the DIYer.
Select keeps things streamlined and simple by combining composite rails in Classic White and round aluminum balusters in Charcoal Black.
Perfect for every deck, every budget.
Limited 25 year warranty.